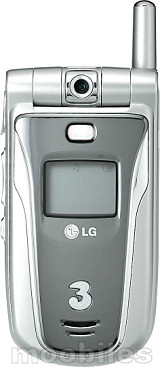 LG U8130


OVERVIEWFEATURES & SPECIFICATION

Features

View handset

* Elegant and compact 'clamshell' design that fits neatly into your pocket or handbag
* Supports all 3's video mobile services: video calling, video messaging, download video clips & Quickplay video streaming
* Avatar address book – have fun with cartoons of friends and family that pop-up on screen every time they call
* Designed to make life simpler with:
o Speakerphone for easy video calling and playback
o One touch camera with light
o Large colour screen with simple and distinctive graphics


Specification
# Standard battery life (approx**): Standby: 114 hrs
# Talk time: 214 mins
# Video call: 141 mins

Weight: 124g
# Screen: Size 35 x 44mm
# 65,000 colours
# Resolution 176 x 220 pixels

Memory: 32MB (internal)
Camera: Built-in rotating VGA camera for video clips & still image, with 2x digital zoom & light.

** Depends upon network conditions.
When outside 3's video network supports voice calls, text messaging, picture and video messaging and selected online products including Tunes & Pix.
nec 338

* Supports all 3's video mobile services: video calling, video messaging & download video clips
* Start watching 3's video content, such as MTV music videos, without waiting for a download with 'Quickplay' video streaming
* Easy to use rotatable camera for video calling, and for taking photos and video clips.
* Send video and picture messages to other phones or email.
* Speakerphone for easy video calling and playback.
* Personalise with Polyphonic ring-tones and wallpapers.


Specification
# Standard battery life (approx**): Standby: 116 hrs
# Talk time: 200 mins
# Video call: 130 mins

Weight: 114g
Volume: 89cc
# Screen: Size 32 x 40mm
# 65,535 colours
# Resolution 220 x 176 pixels

Memory: 17MB (internal)
Camera: Built-in camera, with 2 x Digital zoom and self timer

motorola c975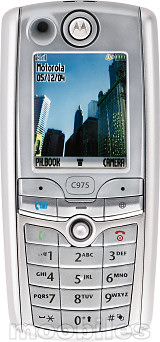 * Supports video calling, video messaging & fast video clip viewing with 'Quickplay' streaming
* Start watching 3's video content, such as MTV music videos, without waiting for a download with 'Quickplay' video streaming
* VGA camera and LED light for capturing and sending video and picture messages to other phones or emails
* Speakerphone for easy video calling and playback
* Upload MP3 and other files using expandable memory slot, (up to 256MB).
* Tri-band: works in the USA


Specification
# Standard battery life (approx**): Standby: 150 hrs
# Talk time: 130 mins
# Video call: 70 mins

Weight: 139g
Volume: 113cc
# Screen: Size 37 x 30mm
# 65,000 colours
# Resolution 176 x 220 pixels